Winning Pitch Competitions & Taking Down Big Competitors
Acing the end-to-end product experience, the art of pitching, idea-stage competitive analysis, & secret weapons for productivity/team culture/tech stack.
If you like Product Market Misfits, then you'll enjoy The Premoney List. Every week, Jake Schonberger sends you a list of ~10 recently launched ideas, projects, or companies that have big potential, but have yet to raise venture money.
---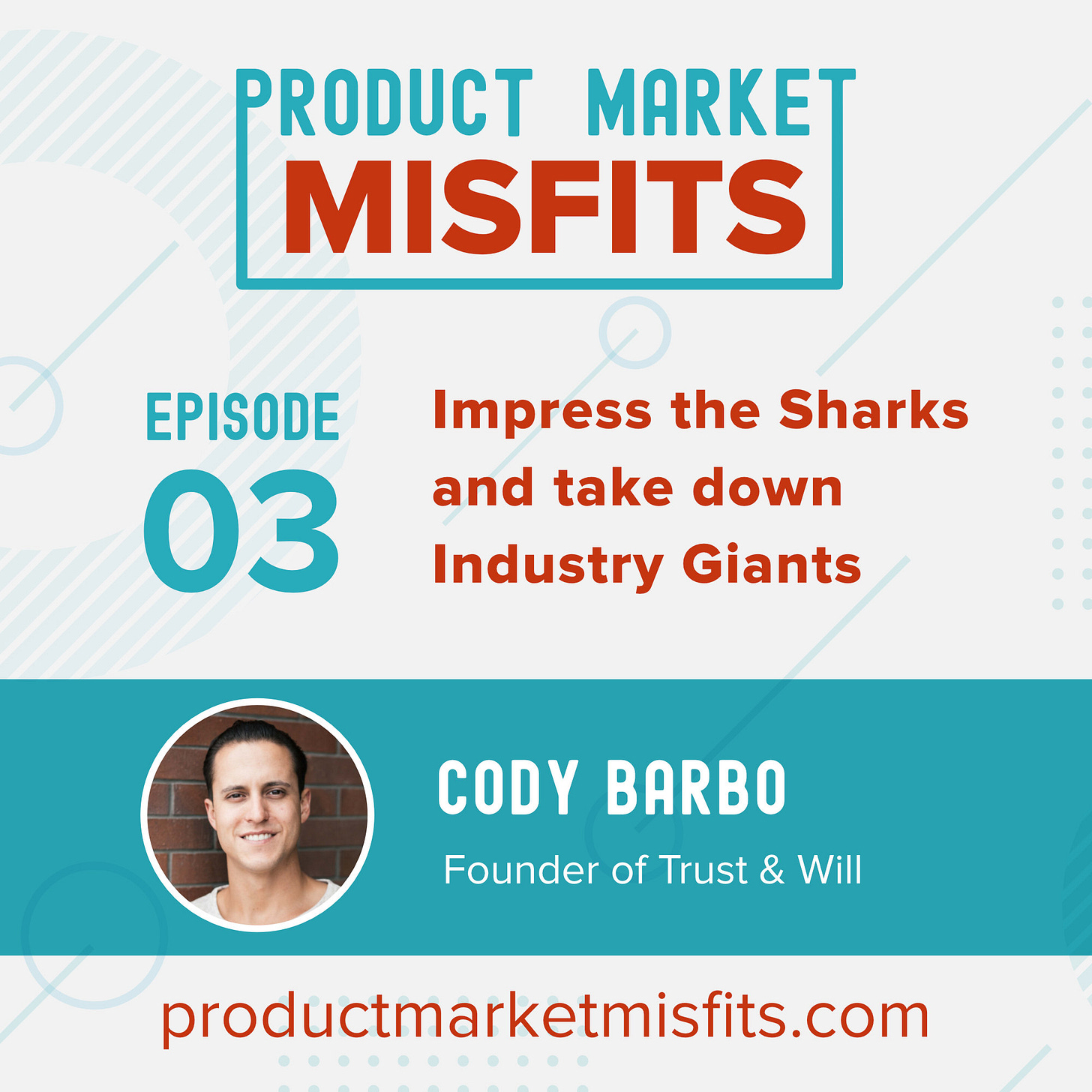 I chatted with Cody Barbo, CEO of Trust & Will last week! Cody is a repeat founder, TechStars alumnus, and he successfully raised money from Mark Cuban! If you missed the full podcast episode (40 mins), here's a direct link.
Company Overview: Trust & Will is a Series A fintech startup that has helped hundreds of thousands of people create and update online estate planning documents - sorta like the TurboTax of wills, trusts, POA's, and healthcare directives. The company has raised $8M from some amazing investors: Luma Launch, Halogen Ventures, Link Ventures, and Techstars.
According to T&W's customers, the product is a 5-star customer experience, which leads us to our first nugget of wisdom:
Your product isn't just your cool app, it's the entire end-to-end, human-centric experience. Look how T&W aces the customer experience by going above & beyond with beautiful printed documents: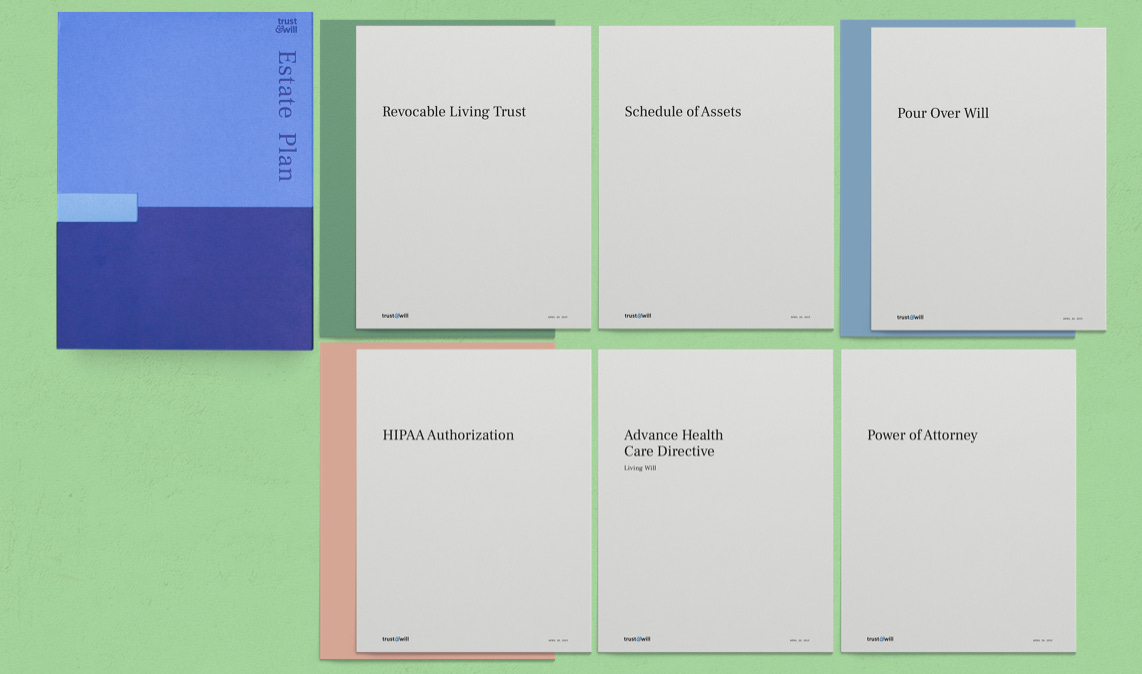 Compare that to their competitor, LegalZoom, where they basically throw a PDF download in your face and tell you to deal with it.
---
The Art of Pitching
Cody raised money from the shark, Mark Cuban, on stage in front of a crowd at a pitch competition! Mark was a judge, and Cody brought home $100k. Cody wins pitch competitions because he knows that it's NOT the best startup that wins, it's the best pitch that wins!
Pitching = Selling
The ability to sell is a fundamental skillset of a founder, and that's what pitching is. You're selling ownership in your startup in some form or another. Some people seem to have this innate ability to pitch, but I'm very skeptical that people are born with it. I think it comes through repetition.
Practice is Practice, Doesn't Matter What Kind or Where
Whether you're pitching on stage in front of a huge crowd or on Zoom, being great at pitching is about getting reps. And for Cody, those reps started when he was waiting tables at a restaurant. Getting in front of people and speaking, even if it's telling them about the soup of the day, counts as reps! Aside from just practicing speaking to people, getting reps of your actual pitch is an absolute must to feel prepared. 10 times in a mirror- NO notes!
Read the Audience
Leverage your EQ to cater to your audience. How big is the audience? Does it feel like a formal board room setting, or is it a concert-like hype fest with fog horns and confetti? Who is voting? Is it a panel of judges, or is the audience voting online? Knowing these things in advance helps you focus on your tone of voice and exactly who you are speaking to, which will make what you're saying resonate better than a canned word-for-word script.
Own the "Stage"
Take control of your physical environment. Check out the "stage" ahead of time. Before Covid, on an actual stage perhaps, that meant walking the stage an hour before to decide where you're going to stand. Today, it means making sure whatever video conferencing tool you're having to use is already installed, your internet connection is solid, and the lighting/background are acceptable.
Think of it as Feedback
Seek these opportunities out, but don't have your eye on the money. Instead, focus on the feedback you'll get just by participating. The benefit of thinking of the entire experience as a feedback gathering exercise is that this growth mindset will help you overcome nervousness. You'll perform better than someone else who is laser-focused on the cash.
These pitch competitions are still going on today, and the awards offer a few different values. First, winning or even placing, is major validation of your idea/business, which shouldn't be taken for granted. It's also great exposure. Second, there are the actual awards, which range from tens of thousands in cash, to WeWork's and the city of Buffalo's $1M non-dilutive cash awards!
---
Idea-Stage Competitive Analysis
Competitive analysis shouldn't be an obsession. As Bezos says, "you should be competitor aware, but customer obsessed." When it's done well, it can guide your decision making early on, even at the idea stage as you're trying to decide if you want to invest the next 5-10 years of your life on this idea.
There are two areas of competitive analysis that you should be focused in the earliest days:
The startup landscape

The incumbent landscape
For the startup landscape, you won't have as much data to go on, but there are definitely some must-do's:
Get on crunchbase.com and search your space. You're looking for competitors as well as their investors. On the investor side, consider pitching them not only because they will already understand your market, but also because you should be asking THEM questions 1/2 the time on the first call- and there's no better source for learning about your competition than their investors. Also, if you see one or two startups that have come before you and have run out of money, you'll need to be prepared to explain why you're going win where others have failed.

Incognito stalk the founders of your competition on Linkedin. Ask yourself what makes them such a good fit for this problem/market? Are you a substantially better fit for it than they are? If so, then you'll have an easy story to tell investors. If not, then maybe you need to find a co-founder, and profiling your competitor's founding team can be a way of coming up with that job description.
It's a little different for incumbents, the large corporations. The internet is your cheat sheet when it comes to analyzing a large competitor, and you should be mostly focused on their publicly available customer reviews! If you see the words "scam/fraud/cheated" when you read the reviews, the market is ripe for better customer experience! If you use their product, and it sucks, then compete on product! If their brand doesn't immediately speak to your initial product, rather they offer some weak version of it along side their other 1,000 products, then they don't have your level of focus and you're unbundling them!
These big companies often have wide networks of people who aren't hesitant to talk with you, so shoot your shot on Linkedin! Cody asked for an intro to the CEO of LegalZoom, and they had dinner with him a few weeks later. Big incumbents aren't as big as you think they are. They're just people.
Essentially, all of this is a long winded way of recommending a SWOT analysis on your incumbent, and be able to articulate how you're going to beat them: better product, better customer experience, or all of the above!
---
Cody's Secret Weapons:
Productivity - Getting a good night's sleep. Easy as that, right?

Team culture- Treat everyone like family. When it comes to celebrating wins, personal and corporate wins should be treated equally. Personal & professional life used to be two different things, but that's gone now. You can't expect your team to want to celebrate company wins if you're not willing to celebrate their personal wins as well.

T&W's Tech Stack - Carta, which helps companies and investors manage their cap tables, valuations, investments, and equity plans. Life is way easier with an organized and compliant cap table.
---
This Week's Most Founder-Friendly Tweets: